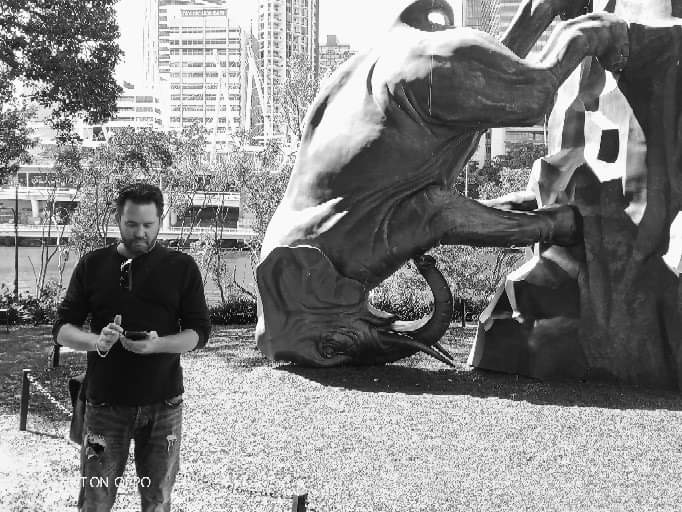 Justin McLeod is a passionate artist living amongst the creative and vibrant environment of the Gold Coast, Australia.His highly accredited work is renowned for it's exuberance in colour, conceptuality and composition.
 Justin's creativity is the result of a career built upon commercial experience and the inspiration he draws from the world we live in. Continually capturing an emotive element behind his subjects, Justin enjoys the creative process, ensuring there is always a story to be told behind everything he lovingly produces. His inspiration is derived from the beauty in nature and the fragility of human experience. Capable of a variety of styles and mediums, Justin's approach is consistently visually captivating and personally compelling.
  For over a decade, Justin has commissioned various projects both commercially and privately.
Awarded for his community work with Brisbane City Council, he takes great pride in celebrating our local culture and environment.
Commissions of all kinds are invited. They can make a very special addition to your home, business or a unique gift for that someone special. Perfectly complement your living area. Feature a distinct series of works to strengthen the brand of your cafe interior. Create a sense of unity within your hotel from the foyer and across the rooms. Justin's creativity is sure to bring any space to life and leave a lasting impression.
 Simply contact Justin at
justin@mcleodgallery.com
 for a one on one discussion about what you are looking for.
 Welcome to McLeod Gallery.
 Here is a collection of his artistic journey so far…