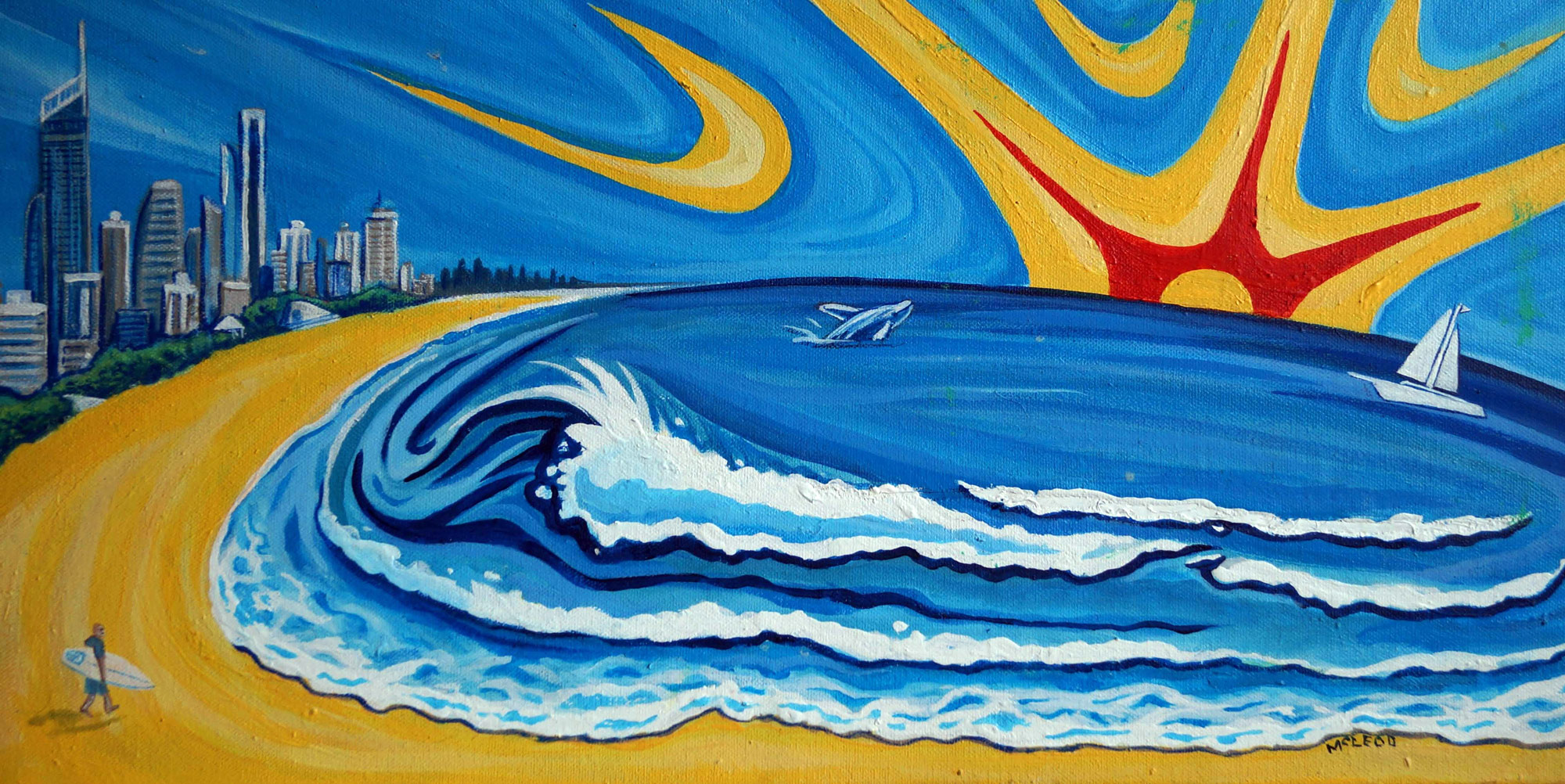 This work has been inspired by the bright vibrance of the Gold Coast lifestyle.A surfer is taking the opportunity of the convenience of having the wonderful gold coast beach just at the doorstep of where he works. What a way to start the day. He has the beach practically to himself on a beautiful surfers sunrise.
$680
This exclusive piece has a unique story of how a surfboard once belonging to a pro surfer wiped out in the wild surf in Indonesia. According to the legend the surfer was dumped by big surf and swell onto a coral bed which tore all 3 fins off rendering the board irreparable to ride waves again.
This was however not the end of this boards life. I have rendered a huge wave breaking into the beaches of the Gold Coast with the city and hinterland in the background. This belongs to an avid art collector with appreciation of the ocean force and furosity.
$2,800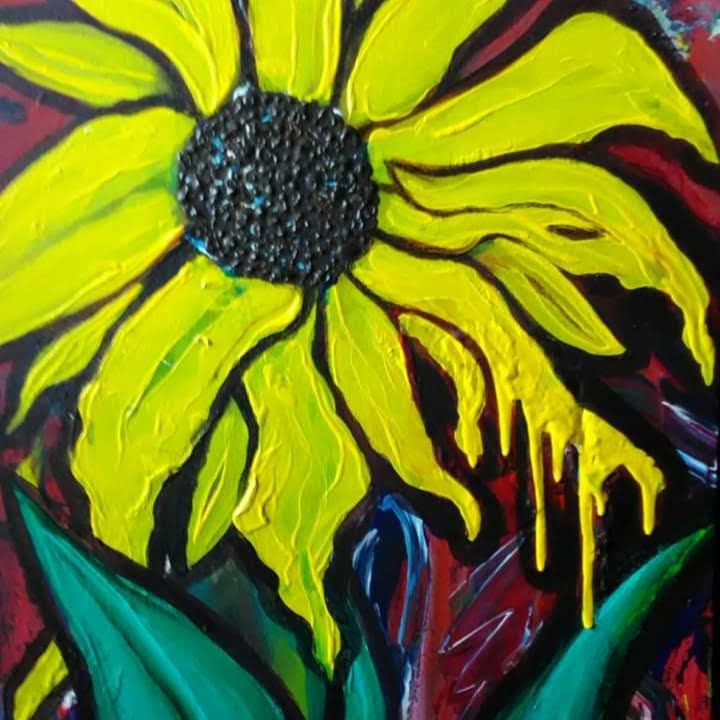 The tortured sunflower is a metaphor of how beauty can shine through adversity. Despite the damaged petals the Sunflower powers and thrives through, bright as the sun.
$680